Find a calling;
change the world
Aim for something higher
Aim Academy is reinventing education. We help students discover
and grow their unique strengths — because the world needs them.
Lance Stewart
Head of School at Aim Academy
"At Aim Academy we understand that every child is unique – that one size doesn't fit all. We know that learning to do, learning to learn, and learning to be is more important than just learning to know. We recognize that every student who walks through our doors has a calling in life and our mission is to help them prepare for it. We treasure their curiosity and nourish it."
Jeff Sandefer
Founder Acton Academy
"What if children could share learning in a tight-bound community with a high standard level of excellence? What if they are encouraged to find a deep, burrning need in the world that matches the deep, burning need in their heart? We believe children are far more capable than we have ever imagined. That's why we encourage them to embark on their hero's journey to change the world."
We offer a truly different approach to school. Supported by the latest in technology and cognitive science, we move beyond the traditional tools of lectures, homework, high-stakes tests, and grades. At Aim Academy, our students learn in collaborative classrooms of multi-age learners. Our flexible approach challenges each student with their own differentiated learning plan and inspires them through real-world projects and experiences.
Experience how Acton is transforming education in this independent, award-winning documentary. Watch the video.
At Aim Academy, we believe that learning to do, learning to be, and learning to learn are more important than memorization alone – learning to know.
What Makes Aim Academy Different?
Socratic discussions, collaborative projects and self-paced learning in a student-led environment. Acton students are building real-life skills in the classroom everyday.
Powerful interactive technology
Self paced learning for Reading, Writing and Math.
The Socratic Method
Critical thinking skills and forging character.
A Learner Driven Community
Serious commitments; genuine relationships; authentic accountability.
Real World Quests and Apprenticeships
Hands on learning for 21st Century skills.
---
Get a free book
If you'd like to learn more about Acton Academy's story, read the book Courage to Grow.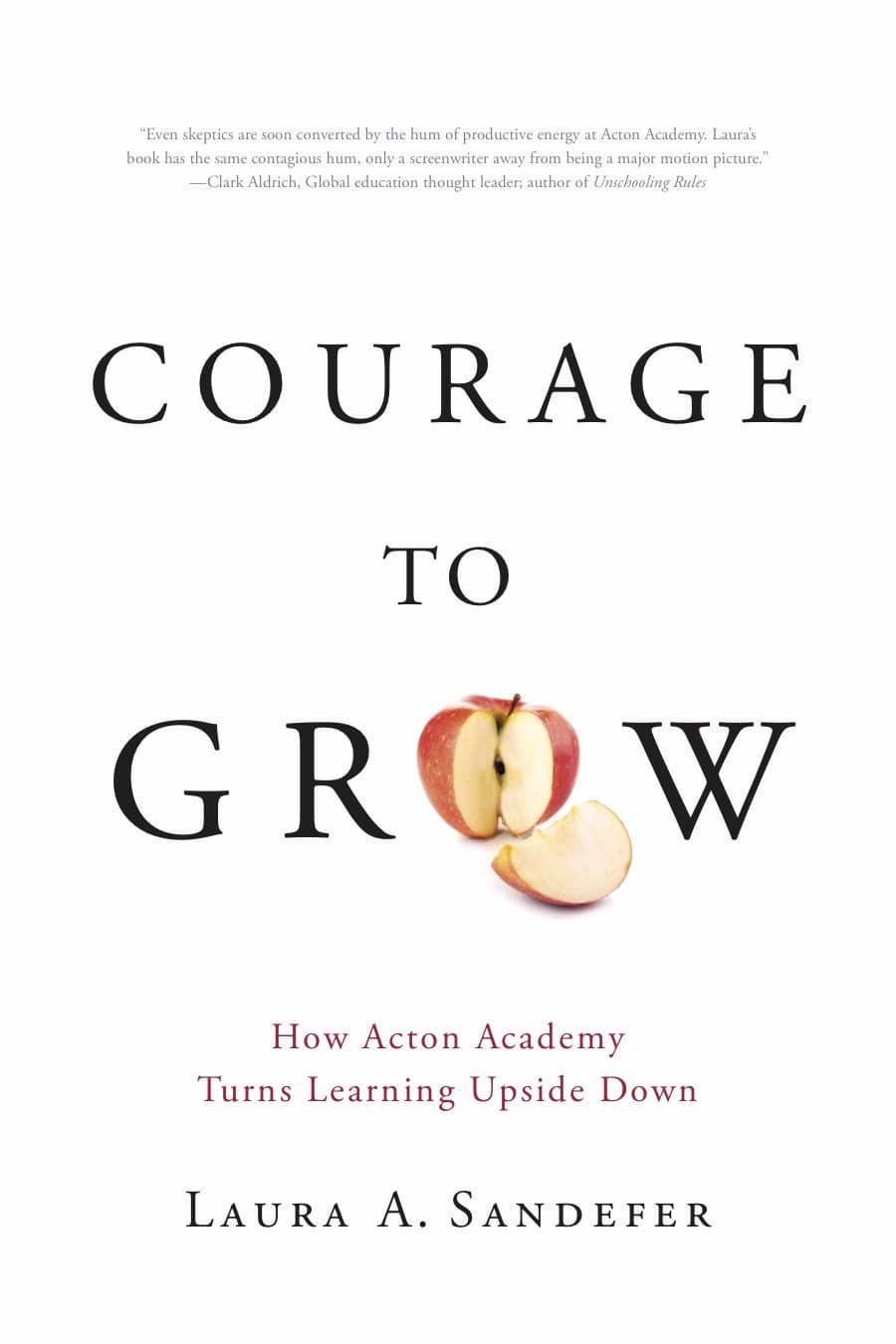 "Acton Academy is one of the most important education developments in the world. The story behind the ideas, the school, and the movement is a must read."
— Tom Van der Ark, CEO of Getting Smart
Our daughter is absolutely thriving at Acton Academy. She is taking ownership over her education - learning how to prioritize, focus, and accomplish goals. We couldn't be happier with the education, community, and values of Acton Academy.
Find out if Aim Academy is the right fit for your family: